CK Life Sciences' pharmaceutical R&D is focused primarily on oncology and diseases with unmet needs. Our research is conducted at in-house laboratories, as well as in conjunction with partner companies and academic institutions around the world.
So far, significant progress has been made. Two of our cancer-related products are currently in advanced stages of clinical development in North America:
Seviprotimut-L, a therapeutic vaccine for the treatment of melanoma, is being developed by Polynoma LLC, a subsidiary of CK Life Sciences in the US.
Tetrodotoxin, a safe, non-addictive alternative to opioids for pain management, is being developed by WEX Pharmaceuticals,which is headquartered in Vancouver, Canada.
---
POLYNOMA LLC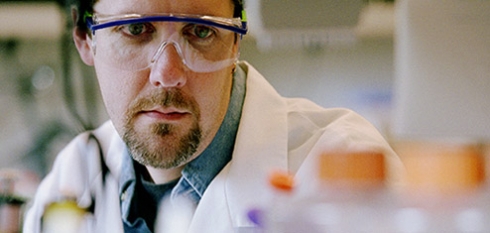 CK Life Sciences is making good progress in cancer immunotherapy through its subsidiary Polynoma. Polynoma is an immunotherapy-focused biotechnology company based in the United States. It is currently developing a therapeutic vaccine for the treatment of melanoma. Using a combination of antigens from three proprietary melanoma cell lines, the vaccine is intended to stimulate the body's immune system to fight skin cancer.
Malignant melanoma is the most serious form of skin cancer. An estimated 126,000 new cases of melanoma are diagnosed annually in the world, with about 72,400 in the United States alone. The melanoma market is estimated to be in excess of US$1 billion, with the United States and Europe being the major markets.
For additional information, please visit www.polynoma.com.
WEX PHARMACEUTICALS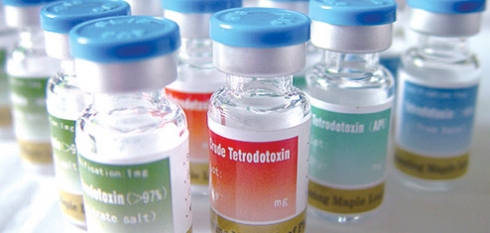 Based in Canada, WEX is a wholly-owned subsidiary of CK Life Sciences dedicated to the discovery, development, manufacture and commercialisation of innovative drug products to treat pain.
The company's platform technology is built upon tetrodotoxin ("TTX"), a naturally-occurring sodium channel blocking compound found primarily in puffer fish. WEX's lead product based on TTX is being developed as a medication to provide relief for various chronic pain conditions. The plan is to seek worldwide registration of TTX upon successful completion of clinical trials.
At present, the management of severe cancer pain generally involves the use of morphine and other opiates. This can often result in undesirable side effects. TTX has the advantage of being non-opioid and non-addictive, with quick onset of action and long lasting effects. TTX is developed to fulfil a significant unmet medical need in cancer patients with moderate to severe pain.
For additional information, please visit www.wexpharma.com.