The concept of pre-emptive health management is becoming increasingly important all around the world. Consumers are searching for products to strengthen their health. CK Life Sciences has a portfolio of assets in health products development and marketing that spans North America, Australia and Asia which meets this growing demand.
CK Life Sciences' nutraceutical portfolio comprises Santé Naturelle A.G. in Canada, Vitaquest in the United States, and Lipa Pharmaceuticals in Australia.
---
SANTÉ NATURELLE A.G.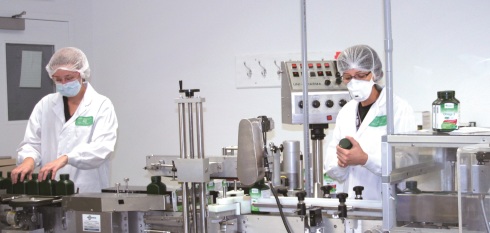 Founded in 1946 by renowned naturopathy expert, Mr. Adrien Gagnon, Santé Naturelle A.G. Ltée ("SNAG") is one of the largest and most established natural health companies in Québec, Canada.
With over 140 products available, SNAG is dedicated to providing natural source vitamins, minerals and herbal supplements that are wholesome, reliable and effective.
SNAG's ongoing commitment to upholding rigorous standards of product quality is a cornerstone of the company's operating philosophy. Products developed by SNAG meet or exceed the standards set by Health Canada for purity and concentration, while its manufacturing processes adhere to Health Canada's Good Manufacturing Practice (GMP) requirements.
SNAG's products are available in Hong Kong under the brand, ADRIEN GAGNON. They are also on sale in a number of countries/ regions in Europe, the Middle East, Africa and Asia.
VITAQUEST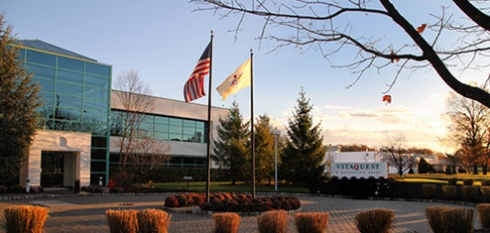 Headquartered in New Jersey, the United States, Vitaquest International Holdings LLC ("Vitaquest") is an industry-leading development and commercialisation partner for the nutraceutical and functional food markets. It offers a broad array of innovative solutions from concept and formulation to delivery system design and finished product manufacturing.
The company's manufacturing capability comprises a wide selection of product formats, including tablets, capsules and powders.
Vitaquest manages its state-of-the-art facilities under GMP requirements. Comprehensive commitment to quality is at the core of the company. Vitaquest has obtained a large number of certifications which required extensive and detailed audits by the industry's leading organisations. Of particular note is the FSSC 22000 Food Safety Certification: Vitaquest is the first nutraceutical company in the United States to be awarded such certification.
With over 40 years of history, Vitaquest has the market insight, global reach and operational scale to support emerging and existing customer brands from the concept stage to the store shelf. Today, Vitaquest creates and produces more than 4,000 custom formulas for more than 500 brands in 40 countries.
LIPA PHARMACEUTICALS
Lipa Pharmaceuticals Limited ("Lipa") is one of Australia's largest contract manufacturers of complementary healthcare medicines, vitamins and nutritional supplements. It also manufactures a range of non-sterile prescription and over-the-counter medicines.
Lipa's customers include many well recognised Australian brands of nutritional supplements sold in Australia, New Zealand, China and a number of other select Asian markets.
Lipa adheres to a code of ethics and practices that embraces the highest standards of testing, manufacturing, cleanliness and efficiency. The company aims to uphold its solid market position by building on the core values of exceptional quality, customer service and client satisfaction.
Headquartered in Western Sydney, Lipa has experienced good growth since its inception in 1995 and now manufactures from New South Wales and Victoria. The company's world-class manufacturing facilities maintain a strict quality assurance process, which is based on the requirements of the Australian Code of Good Manufacturing Practice (GMP) for Medicinal Products. Lipa's manufacturing capability spans a wide range of product formats, including tablets, 2-piece hard-shells, powders, liquids, creams and soft gelatin capsules.